Composite Dental Fillings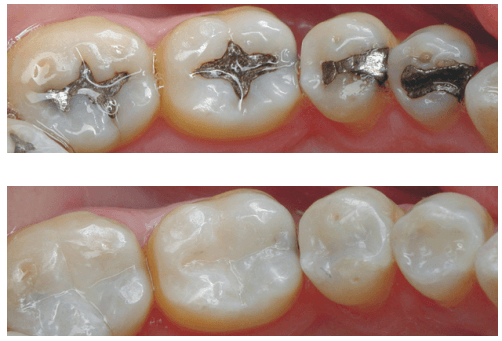 Composite dental fillings are an excellent dental treatment, which are better than traditional silver fillings. Using non-porcelain materials, composite fillings do not require the removal of any healthy tooth structure and can be placed to repair damage to your smile, restoring the appearance and strength of your teeth. Call Clarity Dental today at 732-254-6669 to learn more about composite dental fillings in East Brunswick, NJ, and schedule your appointment with our dentist.
You might need to have a dental filling if a tooth has been damaged by decay, by fracturing, or by chipping. Amalgam fillings and composite fillings are the two main types of fillings that are available. A dental filling is used to restore the tooth to its original structure and function and to give you the healthy smile you deserve.
Placing dental fillings is a painless, quick process. As soon as you walk into our office, our dentist will remove the decayed and damaged portion of your tooth. After it's clean and free of any decay, our dentist will fill the area with the correct dental filling. All that's left to do is wait for the filling to set and your tooth will be restored in no time.
If you have a tooth that's decayed or damaged, a dental filling might be the best way to restore your oral health. Our dentist can offer you more information about dental fillings and schedule your next appointment. We look forward to helping you take care of your smile!